Philosophy
My aim is to connect with others by doing what I love.
Thank you for visiting the site… and for letting me do what I absolutely love.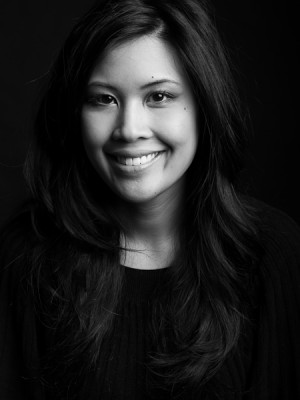 Over the past eight years, Rhia has been meticulously honing her craft in a career that she "absolutely loves" and considers herself "lucky" to be able to do. With an early fascination of the transformative power of make-up and a strong creative drive, Rhia decided to pursue her career as a freelance artist instead of furthering her study in Psychology (BA, University of Waterloo).
Today, Rhia specializes in editorial, commercial, television and bridal make-up. Her vast experience also includes sharing her tips as a Beauty Expert for W Network and for Diet Coke through TV appearances and interviews for radio, print and digital media. Her established skill has also led to a regular spot at Toronto Fashion Week, representing international beauty brand Maybelline for VIP guests and doing runway make-up for the seasonal shows.
Rhia's list of celebrity clientele includes working with the likes of Jason Priestley, George R. R. Martin, Rose Leslie, Kit Harington and the President of South Africa, Jacob Zuma. She works regularly with HBO Canada, W Network and Shaftesbury Films and their talent from shows including Game of Thrones, Property Brothers and Murdoch Mysteries.  [See Rhia's resume here].
She is a highly sought-after artist for her editorial attention to detail, her professionalism on-set and her knowledge as an industry expert.
Rhia is based in Toronto, Canada.
See more of Rhia:
artistrhi the blog | Beauty Blog of Make-up Artist Rhia Amio
Rhia Amio | Portfolio
W Network Style and Beauty Expert, Rhia Amio